Are you often intimidated by Professional Traders and Complex Jargons?


Hi, I'm Jon, your everyday, approachable, fun-loving guy, and I have been trading options independently for several years!
Here's the thing, I have NO FORMAL financial education background (in fact, I am an artist by trade!), but still managed to transition into a SUSTAINABLE full time trader and investor through HARD WORK and even HARDER LESSONS, until I finally can live the life I want to live!
If a person like me can do it, I know you can too!
Because I have gone through this journey myself, I have also begun to share my journey with others, guiding and helping them become proficient, efficient, and consistent traders and investors too!
If you too would like to achieve the lifestyle you always wanted, and not become a slave to money, please consider joining me on this journey!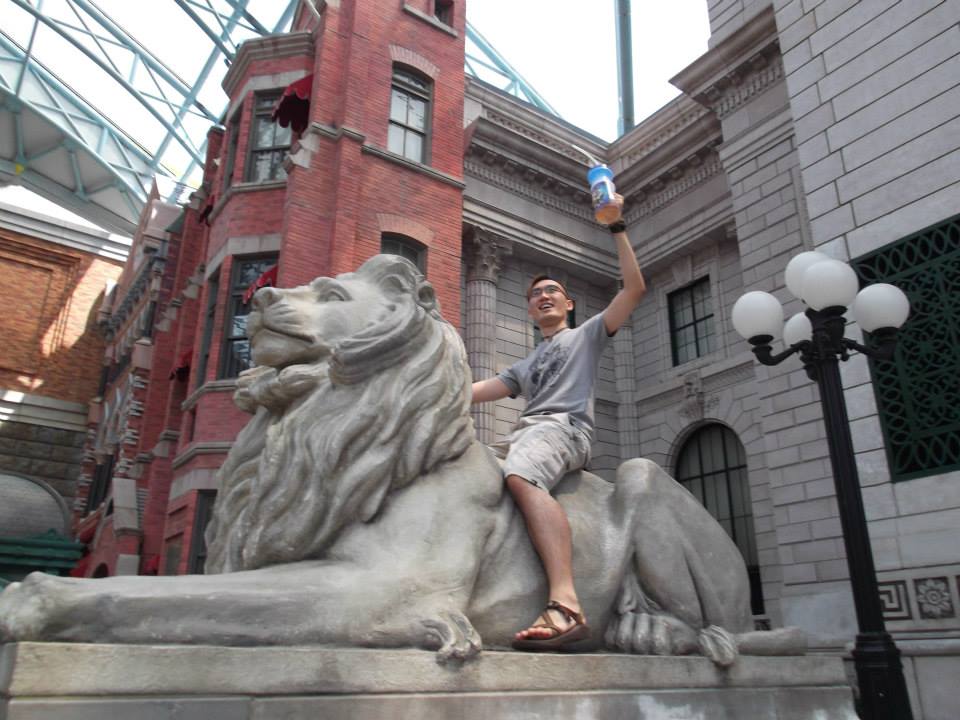 By subscribing, you will be given access to an EXCLUSIVE COMMUNITY of dedicated teachers and support networks with a strong emphasis on knowledge growth and development, so you will NEVER BE ALONE on your journey towards financial freedom!
There will also be MONTHLY LIVE CLASSES where we reinforce fundamental concepts as well as introduce advanced strategies throughout your time at JIC, because I believe that there is ALWAYS something new to learn!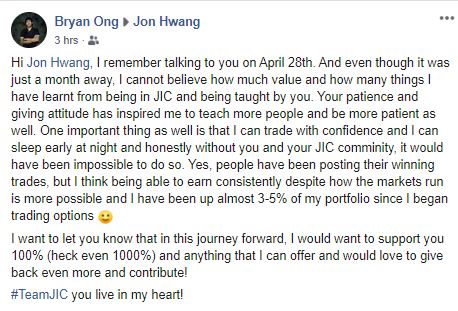 "I can trade with confidence and I can sleep early at night and honestly without you and your JIC community, it would have been impossible to do so. Yes, people have been posting their winning trades, but I think being able to earn consistently despite how the markets run is more possible…"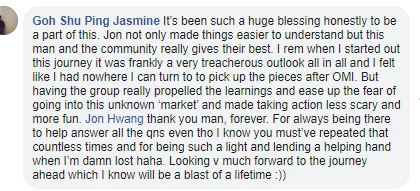 "...Jon not only made things easier to understand but this man and the community really gives their best. I remember when I started out this journey it was frankly a very treacherous outlook all in all and I felt like I had nowhere I can turn to to pick up the pieces after OMI. But having the group really propelled the learnings and ease up the fear of going into this unknown 'market' and made taking action less scary and more fun…"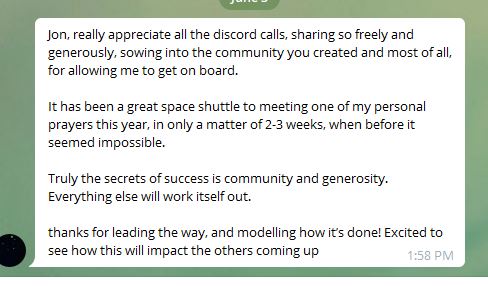 "...It has been a great space shuttle to meeting one of my personal prayers this year, in only a matter of 2-3 weeks, when before it seemed impossible. 
Truly the secrets of success is
community and generosity
. Everything else will work itself out..."